Current as of 01-18-01
George D. Warrington the President and Chief Executive Officer of the National Railroad Passenger Corporation (Amtrak) to be visiting Cleveland, Ohio on March 27, 2001.

Who: George Warrington
Date: 03-27-01
Place: Amtrak Station Cleveland
Time: Unknown
Time to be spend in Cleveland: 2 days or less Reasons / Story:
We have herd from the Ticket Agent in Cleveland`s Amtrak Station. That Mr. Warrington is to be visiting Cleveland for an inspection of the station and to thank the city of Cleveland for donating money to paint the outside the Cleveland Amtrak Station.
The Station as you might or might not know is starting to look a little tired after it was last renovated back in 199*. The money that Cleveland has donated will be spent remove the old paint and rust from the beams, ceiling and piers which hold the Car/Van passenger drop off and the outside Passenger sitting area / luggage cart areas. They will be painting it this summer with a primer coat and a finishing, long-lasting dark-white coat.
To which will make the station look much more attractive and might attract more people to ride amtrak more and not give passengers with their destinations in Cleveland a bad first influence about the city and give the passenger which lives here a better feeling when returning home and seeing a clean station frontage.
My father, who has devoted many hours to helping the Cleveland amtrak station with some of it`s needs is again devoting some time before Mr. Warrington arrives to Clean Up the station. Since that the Station does not have a janitorial staff and one of the ticket agents is in charge, he will be helping with some minor touchups.

--------------------------------------------------------------------------------
Useful links:
Mr. Warrington`s Biography ( @ amtrak.com)

--------------------------------------------------------------------------------
Contacts:
For amtrak:
Dial 1-800-USA-Rail
Clicking here to fill a form mailer.
service@sales.amtrak.com for service contacts.
This article / Website: Webmaster / Author
---
These two images best represent the outside of the Amtrak Station where the work is to be done: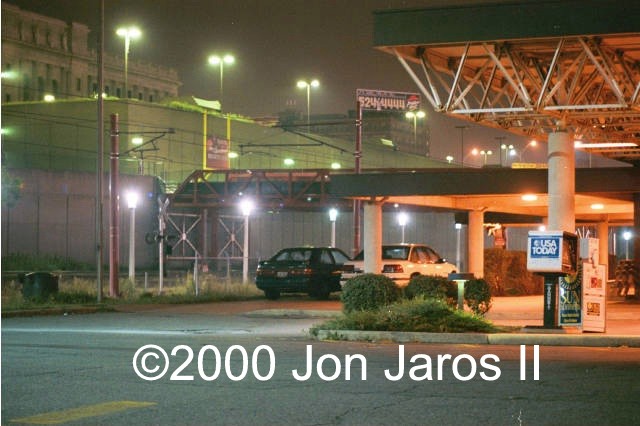 More info to be added as we receive information.
To view the latest copy of this page hit Shift/Reload.

---
Got a Problem? Question? Comment? Concern? Correction? Appension?
Please Submit it to the
Webmaster@hrp.every1.net
Copyright, Disclaimer and Privacy Notices