All Photos are Copyrighted to Jon Jaros II, Unless otherwise noted
---
Coast Starlight
Here are a few of the photos I have takin on my first trip on the magnificent Amtrak train Called the CoastCoast Starlight. To access this wonderful trains` website, go to www.CoastStarlight.com and enjoy!
Bio on the train:
The train, Coast Starlight, runs from Seattle, Washington USA to Los Angeles, California. This Amtrak`s best train on the west coast in terms on comfort, luxary and all around best in every area. This train was once one of those forgotten trains known as a Streamliner.
Back in the 1940s the Coast Starlight was begun, as a alternative to taking 3 separate trains from LA to SEA on two separate railroads. The Southern Pacific Railroad provided rail service along the California coast. This railroad with trains like the famous "Daylight", the coach-only "Starlight" and the all-Pullman "Lark". Seeing that if you wanted to go beyond Portland, OR. You would have a choicee of several connecting trains to Seattle. These trains operated on the "Joint Line". The great "yellow beast" of Union Pacific, Great Northern or Northern Pacific Railroads.]
It was not until 1971, when Amtrak was created. When they assumed responsibility for the nation's passenger rail service. It became possible to ride a single train from Seattle to Los Angeles. and, in fact, beyond to San Diego. This "through" train operated three times per week and was eventually called the "Starlight".
While Amtrak service along the coast route got off to a very slow start. Amtrak added improved equipment. In this featured a dome car, observation and bar car. These cars were accentuated by the breathtaking coastal scenery helped the Coast Starlight`s increase ridership and positive comments and feedback. In 1973, the Coast Starlight became a daily train. Running between Los Angeles and Seattle, and the "Daylight" name was retired to then become known as the Coast Starlight.
In January 1981, Amtrak introduced a new look to the Coast Starlight. Amtrak gave the train its double-decked Superliner fleet. This replaced the aging single-level equipment Amtrak inherited when it took over passenger rail service.
During the 1980s, the Coast Starlight remained one of Amtrak's most successful trains. Annual ridership was over one half million passengers!!! In 1988, ridership reached a high of 599,287!
The Coast Starlight today is still Amtrak`s best long-distance train. Currently, this train offers something that no other Amtrak train has. The Pacific Parlour Car and Wine Tasting hour each night. Note, this is ONLY for Sleeper Passengers. They host Private Label Wines, Coast Starlight Chardonnay, Coast Starlight Cabernet Sauvignon and the Coast Starlight White Zinfandel all while you sit and enjoy the scenery!
For the Railfan Currently, the Coast Starlight uses the Superliner Fleet. On a typical day, the Coast Starlight will have:
2 Genesis or P40s
1 Baggage Car
1 Transition Sleeper cars(Crew only above)
2-3 Sleeper cars (Passengers below)
1 Pacific Parlour Car - Only train WITH this special car.
1 Dining Car
Unlimited abount of US Mail Cars ( A scematic of this train can be found at top of this PAGE! (if you use Internet Explorer 2.0+ ))
---
While you were reading the above, these wonderful images were loading:
---
Southern CA Scenery: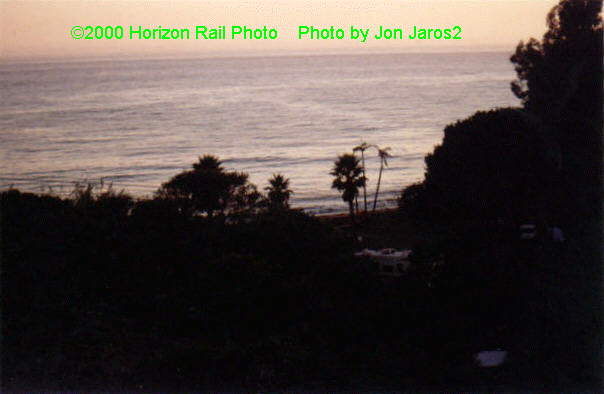 Station Stop, a close up of the Pacfic Parlour Car: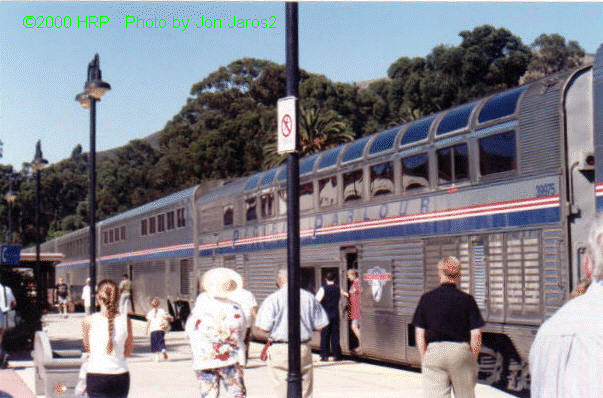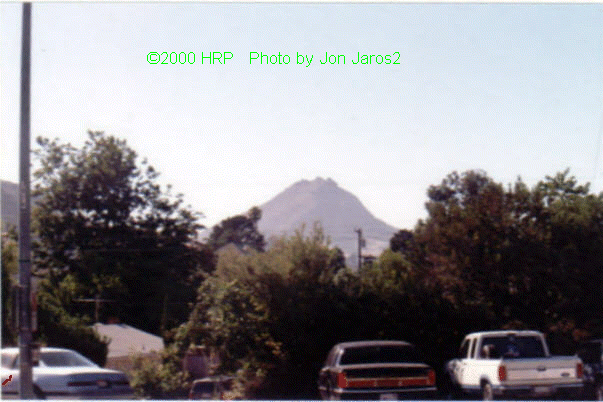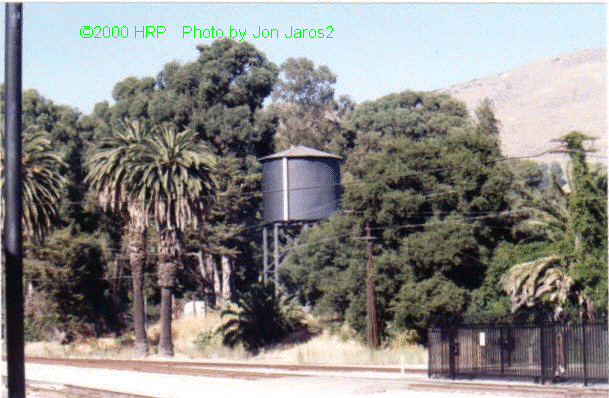 Portland Tower:

Portland, Station Tower: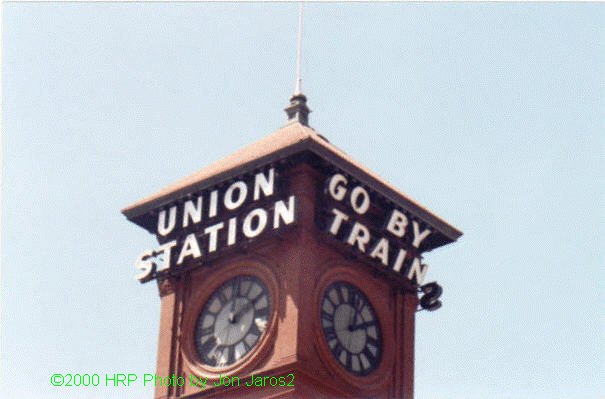 The rest are Photo takin at Salinas, Ca.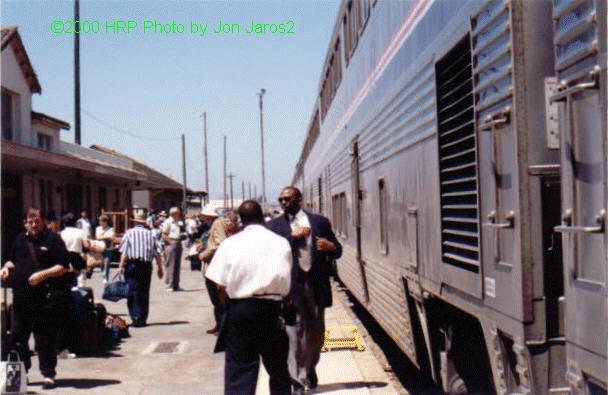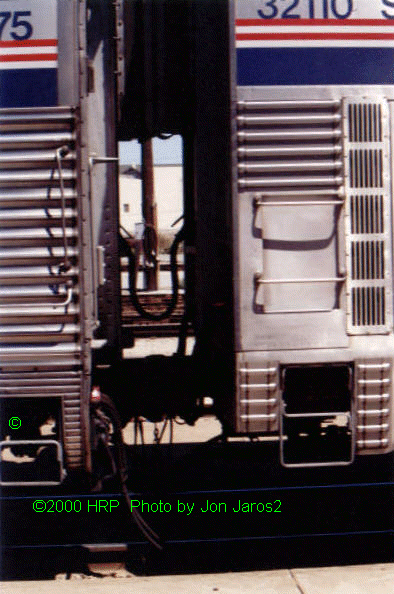 Two Private Cars, these cars were used for one of the Canadates running for poblic office in 2000!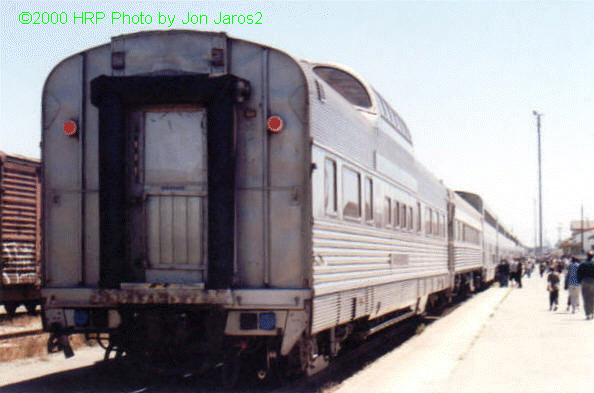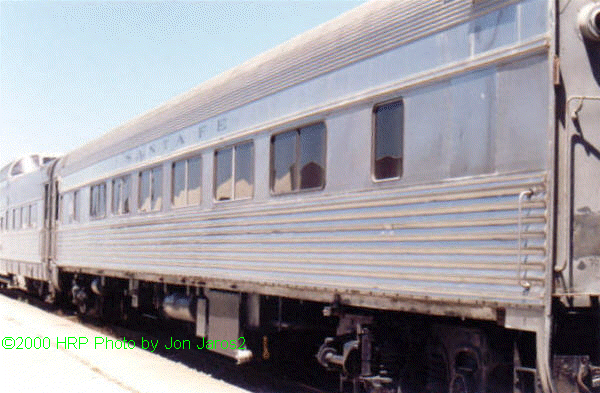 Yard Switchers at Salinas: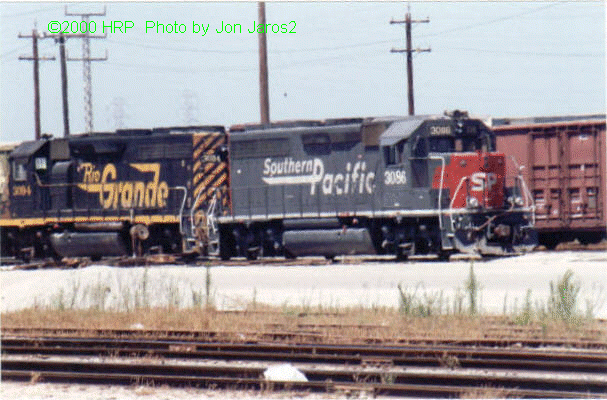 Information on this page is adapted from www.coaststarlight.com and other sources including myself)
---

Got a Problem? Question? Comment? Concern? Correction? Appension?
Please Submit it to the Webmaster@hrp.every1.net
Copyright, Disclaimer and Privacy Notices